Welcome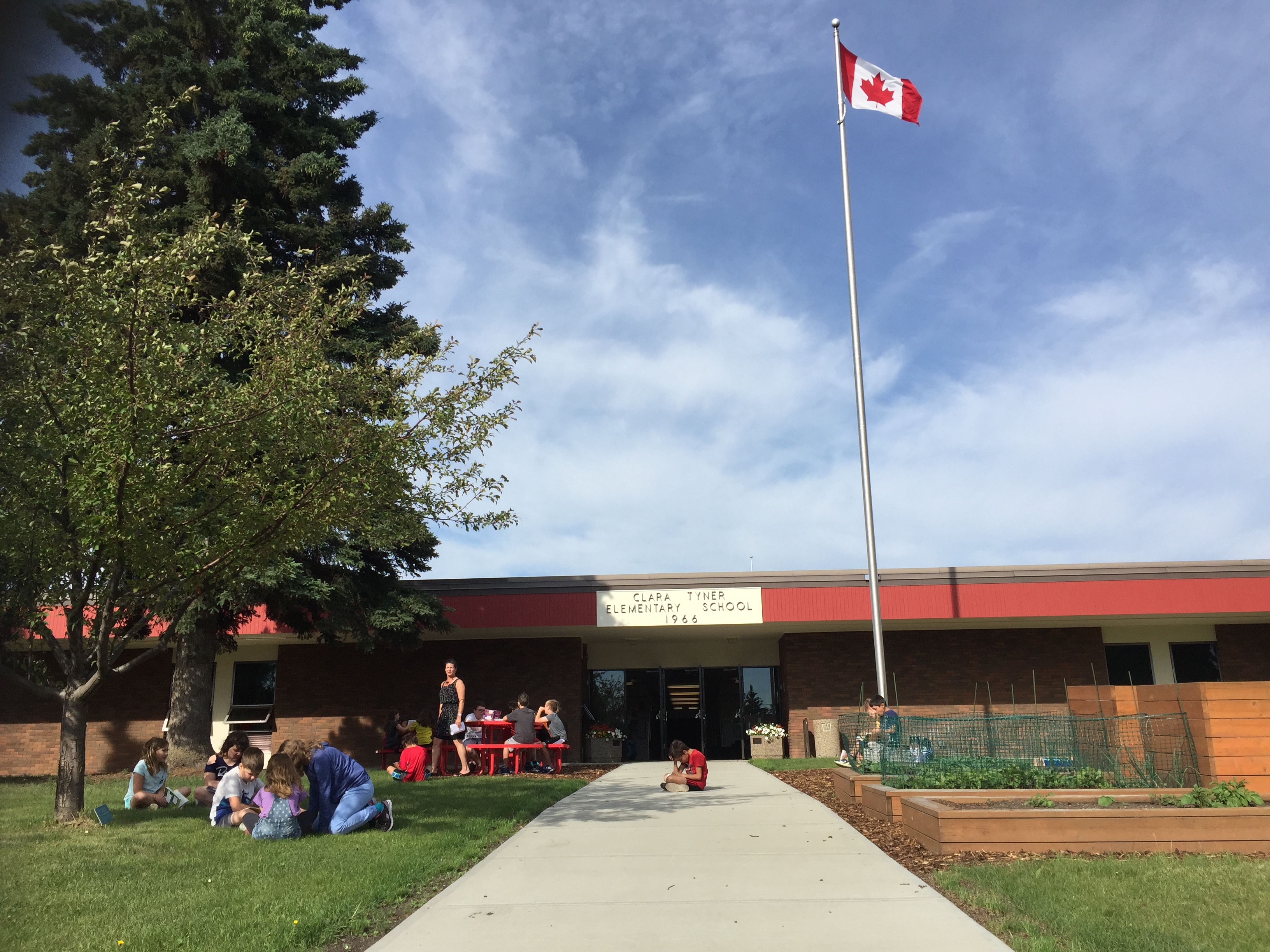 Registration
Please note that Clara Tyner School is closed for the 2020-2021 school year at the following Grade levels: Kindergarten, 2, 4 and 5, for families outside of the Ottewell attendance area neighborhood. If you live in our attendance area and are looking for a space in Kindergarten, please register using the school's online process. We are still accepting registrations for these grade levels if you are a resident of Edmonton Public Schools and have newly moved into our attendance area after April 15, 2020. A resident student of Edmonoton Puclic Schools has at least one parent or legal guardian that is non-Roman Catholic and who resides within the City of Edmonton. Non-resident students may only enroll in another Division school with space remaining in planned classes.
NEW STUDENT REGISTRATION
Because schools remain closed to students and visitors due to COVID-19, new student registrations will now be submitted online. If your child is new to the Division, you must complete our school's online registration form, fill out and upload the Student Registration form and submit supporting documents before your child(ren) can be registered for the upcoming school year.
Our school will no longer accept printed registrations. Do not drop off student registration forms at the school.
Submitting a registration package after the deadline of April 15, 2020 may limit your options to schools with available space. Learn more about registration dates and deadlines.
Learn more about schools that have implemented a lottery process, and how it might impact new student registration.
HOW TO REGISTER
STEP 1: FILL OUT THE ONLINE FORM
You will need to use an existing Gmail account or set up a free Gmail account to fill out the online form. This helps us protect the privacy of your personal information.
STEP 2: UPLOAD A COMPLETED STUDENT REGISTRATION FORM AND SUPPORTING DOCUMENTATION
Upload copies of the following documents:
a completed, signed Student Registration form (fill out the form electronically, print a copy and scan the completed copy, or print and take clear photos of each completed page.)

confirmation of address for the student's parent/guardian (see below)

legal proof of the student's name, citizenship and birthdate (see below)
All documents must be uploaded in order to submit the form. Please ensure that you are providing clear photos and the entire page is visible for each document submitted.
Examples of accepted documentation:
Legal proof of student's name: Canadian provincial birth certificate, Canadian citizenship document, passport, student visa.
Confirmation of address: driver's license, utility bill, home insurance, property tax bill.
*If a family does not have a printer, parents can download the registration form and complete it on a computer or mobile device and then save it as a PDF. (Schools will then follow up with the family in September to get the form signed).
Other ways to register - families unable to register online may mail their completed Student Registration Form and copipes of supporting documents to: Central Records, 19004 116 Avenue NW, Edmonton, AB T5S 1L5
Growing Class & Building Character ... Together
At Clara Tyner School, we know that success is best achieved through supportive relationships and authentic partnerships among staff, parents/guardians, students, and the community. We believe that the purpose of education is to produce citizens who strive for personal academic excellence and who contribute the the well-being and growth of themselves, their peers, and the community.
You will see our motto "Growing Class & Building Character...Together" reflected in our learning activites and service projects. Clara Tyner staff support all learners through an educational strengths-based approach where we collaborate, refine teaching practices, and build engaging learning environments. Our planning will recognize and honour students' diverse needs and we will provide a differentiated approach to teaching. This approach includes thoughtful planning, strategic assessment of learning outcomes, and targeted, flexible instruction.